Vidya Prasarak Mandal was founded in the year 1935. Its founding fathers led by late Dr. V.N. Bedekar, a medical practitioner were men imbued with idealism and desire to serve the educational needs of the people of Thane.
Beginning with a primary school, Dr. Bedekar and his team, worked with missionary zeal. Today, the educational institutions established by Vidya Prasarak Mandal in Thane serves the needs of more than fifteen thousand students.
The Educational Institutions include:-
Dr. Bedekar Vidya Mandir (Marathi Medium)
Sou. A.K. Joshi English Medium School
B.N. Bandodkar College of Science
K.G. Joshi College of Arts
N.G. Bedekar College of Commerce
VPM's TMC Law College
VPM's Polytechnic
VPM's Polytechnic IT Centre
Advanced Study Centre
VPM's Dr. V.N. Bedekar Institute of Research & Management Studies
VPM's Maharshi Parshuram College of Engineering, Velneshwar
VPM's Centre for Career and Skill Development
VPM's Council of Senior Scientists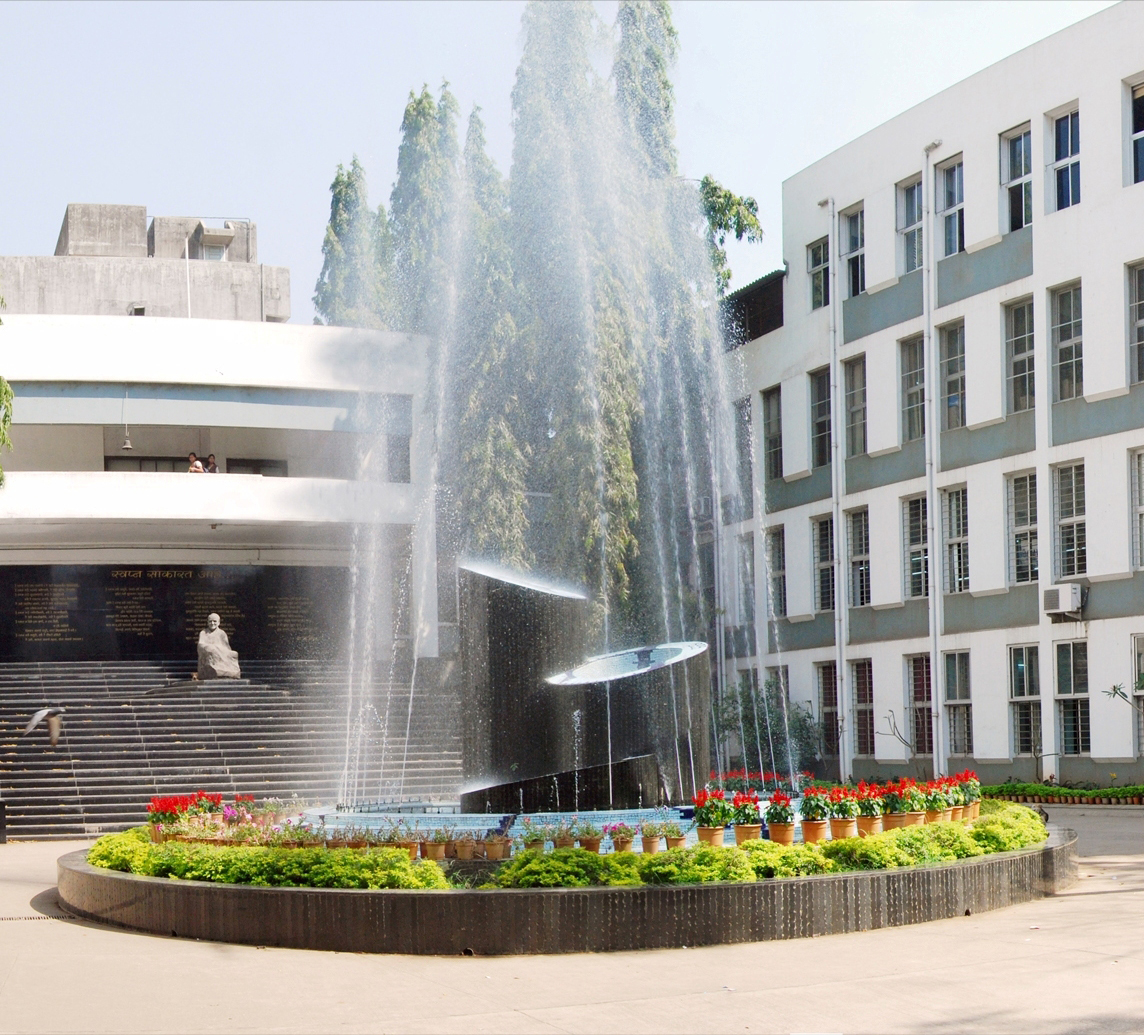 In 2008-2009 Vidya Prasarak Mandal opened its doors to international institutions of repute. An educational collaboration was signed with California University of Technology, USA, (CalUniversity) for conducting professional courses namely, Master of Business Administration and Doctoral Programme in Business Administration. An MoU was signed with the University of Skovde Hogskolevagen, Sweden for conducting Graduate and Post Graduate Courses in Medical Biotechnology, Molecular Biology and Physiology. Another milestone has been the establishment of the VPM's London Academy for Education and Research. This Academy offers courses in Management, Indian Culture and other emerging areas. The Mandal has started a world class Engineering College (VPM's Maharshi Parshuram College of Engineering) with state-of-the-art facilities at Velneshwar, 55 Km. from Chiplun, Ratnagiri (Mumbai - Goa highway).
About Joshi-Bedekar College
K.G. Joshi College of Arts & N.G. Bedekar College of Commerce was the first institution of higher learning to be established in Thane City in 1969.
Strategically located, the college is at walking distance from Thane Railway Station on the Central Railway line. It is well connected by bus services to every part of the city including Navi Mumbai.
The College received permanent affiliation, in January 1988 with effect from June 1982. The college was reaccredited by National Assessment and Accreditation Council (NAAC), Banglore and awarded 'A' grade in January 2011 (2nd cycle) and subsequently has awarded 'A' grade in November 2016 during 3rd cycle.
The College is one of the Community Colleges of the University of Mumbai and has got the Best College Award of University of Mumbai (2011-12). The College is also ISO 9001-2015 Certified.
Former Principals
K. G. Bedekar (June 1969 – May 1971)
As the first Principal of the College, K. G. Bedekar made vital contributions to the founding of the institution. It was his first steps that laid a strong foundation and paved the way for his successors.
M. D. Nadkarni (June 1971 – June 1975)
A teacher of Chemistry, M. D. Nadkarni had worked at colleges in Jalgaon and Ambejogai before taking charge of Joshi Bedekar College in 1971. He successfully led the college for five years by being one of those gurus who teach through their conduct. Inspired by thoughts of Sane Guruji and Vinoba Bhave, he believed that true education is something broader than the four walls of the classroom; it is about the sanskaras that shape the mind and personality of a learner. He was a strict disciplinarian but had a unique way of maintaining discipline. There are some glowing examples of how he channelized the energies of youth by turning them towards something constructive. He encouraged teachers to be gurus in the true sense of the term. Many of his students have successfully led educational institutions as a result of his training through responsibility. He encouraged students to find and develop the best in them and gently made them realize what route they should pursue. Through his own behavior, he presented before the students a model of living values which the students unconsciously imbibed. He also taught his colleagues to see the best in themselves and develop it for the institutional growth. He implemented schemes like 'College School Complex' to encourage learners from surrounding areas to master various academic skills and subjects. His encouragement to College school Complex and NSS has bore fruits for hundreds of teachers and students alike.
S. D. Mulgaonkar (June 1975 – June 1984)
S. D Mulgaonkar was in the active service of the college as a lecturer in English right from its inception. He headed the English department and took up responsibilities as the Vice Principal from 1972. He faced the challenging task of ensuring admissions to the college, which was then affiliated to University of Pune, whereas students in Thane preferred joining colleges affiliated to University of Mumbai. Through his painstaking and patient discussions with individual students and their parents, he could convince them to join the college. With the help of able teaching staff and conducive academic environment, he could turn the tide successfully in favour of the college. He supervised the smooth transition of educational pattern to 10+2+3 model along with the transfer of affiliation to University of Mumbai. Prof. Mulgaonkar was a member of the Academic Council of Pune University and later of Mumbai University. He was also elected unopposed to the Governing Council of the latter. He focused on the even-handed development of every department and section of the college while striving to maintain a balance between academic and extra-curricular development of students.
P. Y. Olatikar (June 1984 – April 1993)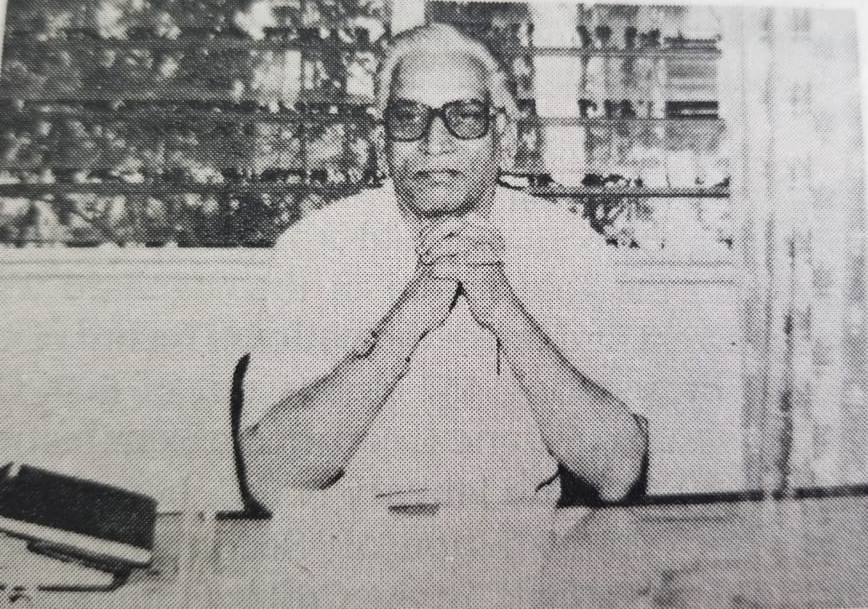 Having worked as the Head of Political Science department, Prof. Olatikar took charge as a Principal in June 1984 and led his colleagues in all-round development of the institution. His experience as a social activist prior to joining the teaching profession stood him in good stead . Students fondly remember his emphasis on values at the core of teaching political science. Righteousness and discipline were the hallmark of his administration. His emphasis was motivating students to pay attention to their studies. A former student recalled that he was hauled for lack of attendance. Instead of being scolded he was made to understand the importance of class room lectures. Having secured an assurance about attendance from him he was asked to report a month later and share his classroom experiences. The student till date remembers this incident. Principal Olatikar's ability to solve problems with patience and conviction was acknowledged by those who approached him. While academics occupied centre stage the importance of extra and co-curricular activities were emphasised. Encouragement was given to those who excelled in these activities. As a mentor Principal Olatikar shaped the thinking of students. His experiences as an activist, his multifaceted ways of viewing issues and his humane approach left a deep impression. A former student fondly acknowledged that Principal Olatikar was a light house who showed him the true path to life.
S. W Gokhale (May 1993 – August 2005)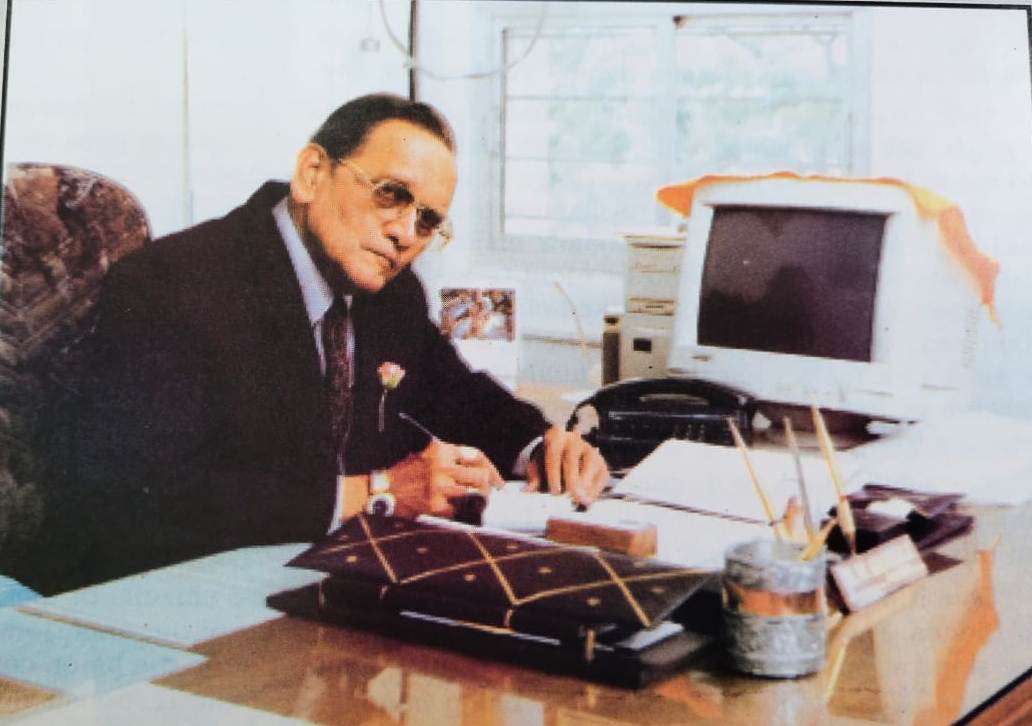 Prof. Gokhale had been heading the department of Economics before taking charge as the Principal. An able administrator and a friendly leader, he created great team spirit among his colleagues. He encouraged them to develop themselves as well as their students. It was in his tenure that the college hosted important state and national level sports tournaments, especially in Kabaddi and Kho-kho. The college went through the first NAAC accreditation cycle under his able leadership in 2003.
Much of the infrastructural changes in the college were undertaken during Principal Gokhale's tenure. He endeared himself to the teaching and support staff by his encouragement to new ideas and innovations. The Self-financed courses started during his tenure. He was instrumental in starting intra-collegiate 'Navrang' Festival which gave an opportunity to students to showcase their talents. This festival is now more than 25 years old. A go to person for personal and professional problems he reached out to everyone in their hour of need. Principal Gokhale's tenure will be remembered for his initiative to encourage members of staff to further their professional skills and competence. The first National Seminar was held during his tenure.
Dr. Shakuntala A. Singh (September 2005 – February 2017)
Having completed her doctoral and postdoctoral studies, Dr. Shakuntala Singh was the Head of Philosophy department before taking over as the Principal of the college. She led the college through its key phase of development. She strove hard to get full-time qualified staff and necessary infrastructural facilities for the college. She took the lead in introducing several Self-financing courses that were need of the hour. Dr. Singh encouraged her colleagues to complete their doctorate and established Research Centre in Philosophy in the College. She was also instrumental in ensuring the all-round growth of the college in cultural and sports arenas. During her tenure, the college successfully went through two NAAC cycles, earning 'A' Grade. It was during her tenure that the college received Best College Award from University of Mumbai. Dr. Singh published a number of research papers, delivered lectures on prestigious platforms like the Indian Philosophical Congress and edited Mens Sana Monograph for several years. Dr. Singh also initiated Postgraduate courses in Philosophy, Hindi and English.
Former Registrars
| | | | |
| --- | --- | --- | --- |
| Sr. No. | Name | From | To |
| 01 | Mrs. Usha Bodas | 01/09/1989 | 31/03/1998 |
| 02 | Mrs. Manisha Kulkarni | 01/04/1998 | 30/04/2004 |
| 03 | Mrs. Malan Thete | 01/05/2004 | 30/04/2009 |
| 04 | Shri. Prakash Shembekar | 12/10/2009 | 30/09/2013 |